Visit the dentist in covid-19
Not so long ago (although it feels like a lifetime ago and in a different universe), a visit to the dentist seemed like a walk in the park – except perhaps for those who suffer from dental anxiety.
You would casually stroll in, check in at reception, sit in the crowded waiting room, and eventually be called in for your dental appointment.
As we all know, at the end of last year, a new strain of coronavirus two was identified in China, named COVID-19 (SARS-CoV-2).
It has spread very quickly between countries and had (and still has) a devastating effect on people and economies.
On the 12th of March 2020, the World Health Organization declared it a global pandemic.
Due to the lockdown, dental surgeries in England closed their doors to the public at the end of March and were only allowed to reopen from the 8th of June.
All around us, we are now coming to terms with the new measures to reduce the spread of the virus. Naturally, this includes dentistry.
This article aims to give you an insight into how the patient journey has changed due to the pandemic and how dental practices have adapted to the new norm.
This virus spreads mainly via aerosols, droplets in the saliva, and coughs and sneezes of an infected person.
In dentistry, the following main risks have been identified:
Risk of transmission via droplet or aerosol and contaminated surfaces. Most of the treatments in dentistry generate aerosol and splatter of saliva.
Social distancing measures cannot be observed due to the nature of the profession. It is impossible to avoid close physical contact in dental surgery.
What does the aerosol-generating procedure (AGP) mean in dentistry
The general definition is activities carried out in inpatient or medical care which release aerosols (airborne particles).
In dentistry, this means any treatment carried out using the high-speed handpiece (drilling of the teeth), an ultrasonic scaler (used for cleaning the teeth), drying and washing the teeth, etc.
Some procedures are categorised as high risk even where the water or 'drill' isn't used, e.g. taking impressions, which could trigger gagging or coughing.
Generally speaking, dental surgeries are already known for their stringent infection control and cleaning procedures.
All staff members strictly follow the guidelines related to these at all times.
Unfortunately, dentistry is one of the professions with the highest risk of transmission of COVID-19. In light of this, dental surgeries have updated their standards.
Operating Procedures (SOPs) to comply with the NHS's guidance for dentistry overseen by England's Chief Dental Officer (CDO).
SOPs are the protocols we follow when we carry out any procedures related to patient care.
All the additional new rules are created to serve one purpose: to minimise the risk of transmission of COVID-19. This is achieved by reducing the person-to-person contact as far as reasonably achievable and by lowering the risk of transmission via aerosol and droplet.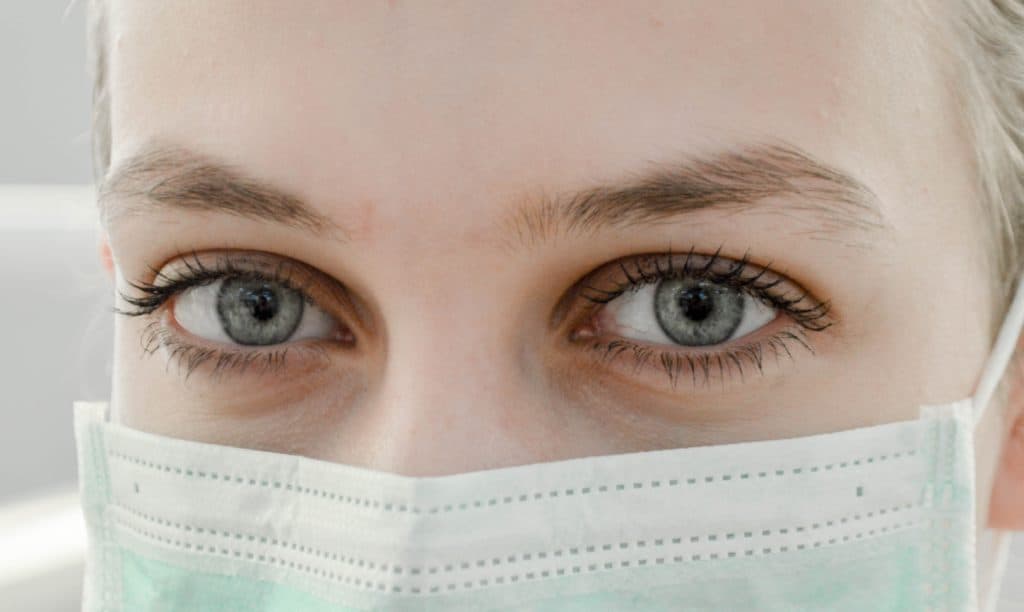 What does a visit to the dentist look like now?
If you have an appointment booked, you will most likely be contacted via phone, reminding you of your appointment and explaining what to expect. You will also be required to answer COVID-19-related questions (in some cases, you will be sent forms to fill out electronically, e.g. medical history, NHS form).
when to arrive at the dentist
You are advised not to arrive too early for your appointment as many dental surgeons are asking their patients to wait outside to avoid people sitting in the waiting area.
upon arrival
Upon arrival at the surgery, you will have to notify the reception (either by calling the practice on your mobile or, in some cases, there is an intercom system you can use), and they will inform the dental professionals.
The Runner dental nurse
A new role has been created in dental surgeries: the runner dental nurse. They have a very important part to play.
When the dental team is ready for the surgery, the runner nurse will greet the patient at the door, let them in, give them a mask, ask them to disinfect their hands with the hand gel provided and take the patient's temperature.
Sometimes, they will ask COVID-19-related questions (if those haven't been asked previously).
They will escort the patient straight to the surgery to avoid the patient having to wait around in the waiting room.
If they have any belongings (coat, handbag, anything they don't want to have on the chair), they will be placed in a plastic box or a secure storage container to minimise surface contamination.
The container is disinfected after every appointment.
In the chair (say cheese)
Once in the chair, you most likely will be asked to remove the mask and rinse before your treatment/examination starts.
Ideally, a peroxide-based mouthwash is used to reduce the viral load in the mouth and throat.
That social distancing cannot be observed when it comes to patient care.
After you finished
After your appointment, you are asked to put your mask back on, and the runner nurse will take you to the reception (giving you more of the hand gel), where you can settle your bill and/or book another appointment. 
There is a changed look at the reception areas with plastic screens fitted and floor markings for social distancing present.
The runner nurse will then escort you out of the building.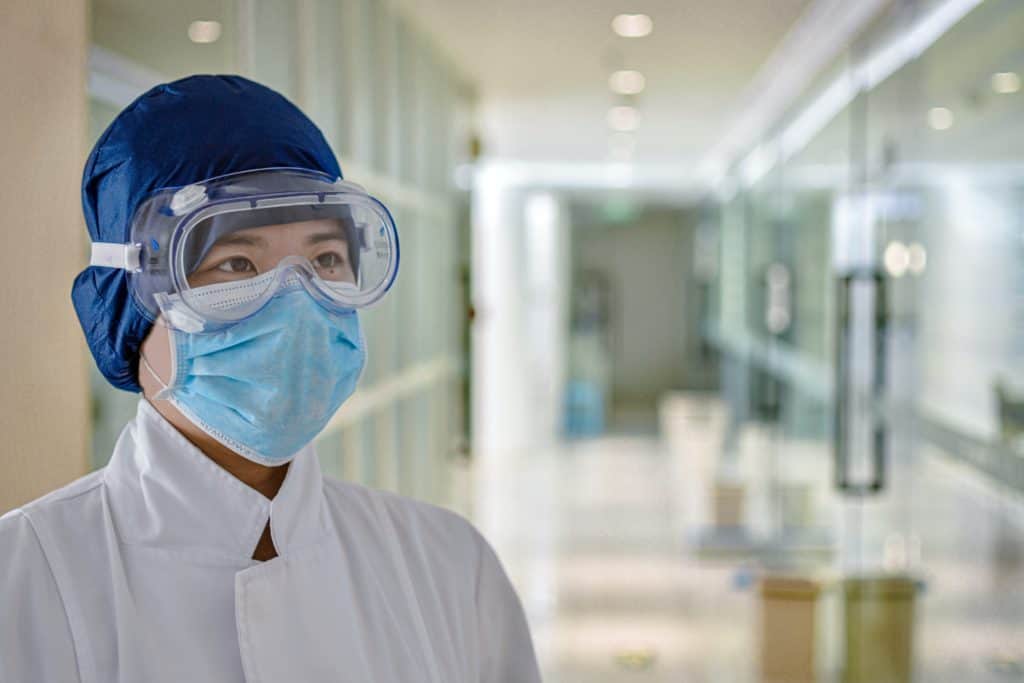 the change in Personal Protective Equipment (PPE)
PPE has immense importance in protecting patients and staff from any risk of cross-infection.
The new SOP guidance requires dental professionals to wear the following PPE:
For non-AGP appointments: the surgical mask (fluid resistant), eye-protection (visor), disposable apron and gloves
For AGP procedures: fluid-repellent gown (disposable), eye-protection (visor), gloves and FFP3 respirator
The guidance is changing and evolving constantly with new evidence surfacing; however, it will be a while before we can return to the ways we have practised before. Some of the new protocols will likely stay in place for a long time.
The dental teams are working very hard to ensure all patients receive the care they need as soon as possible. 
However, all dental practices have long waiting lists of people because of the lockdown phase.
Rest assured, behind all that PPE, there are the same compassionate, committed and caring dental team members who are passionate about patient care.
Even if you can't see it, we are smiling at you and we are working hard to make your visit as safe and as pleasant as it can be!